LIFESTYLE
Gemini Traits: Explore Secrets & Characteristics Of This Air Sign To Understand Their True Nature
Introduction
Extremely playful and intellectually curious, Gemini traits are quite distinctive, and they are known as the freewheelers of the zodiac. They are smart, sociable, and chatty. For Gemini, speaking is like breathing. Their quick minds allow them to shift gears as often as necessary to keep the conversation going. These people with air signs represent duality. Though they are impulsive and indecisive at times, Gemini-born souls are quite flexible, extroverted, and clever. 
They are the social butterflies on the zodiacal wheel who love to spend time with their friends. Recognized as playful and intellectually curious, individuals with this zodiac sign are outgoing and can talk for hours. They will effortlessly spark the room with great oomph while keeping people amused and entertained.
The ruling planet of this cosmic sign is Mercury, which is known for its witty, creative, and significant communication, so Gemini folks are a pro at processing information quite quickly. They never shy away from making conversation with others (even though strangers). Their conflicting side sometimes reflects duality, but their adaptive demeanor is quite efficacious to witness numerous perspectives without any chaos. Geminis are regarded as the most malleable air element and approach life with a pragmatic and rational approach. But this characterization isn't enough to tell the entire story of a Gemini identity. 
Here we bring you a mini guide that will aid you in understanding the traits of a Gemini. And if you are already one, you know it all!
What Is the Gemini Sign in Astrology?
In Astrology, Gemini is the 3rd sign on the cosmic roll, denoted by the twins, Castor and Pollux, acknowledged as the Dioscuri in Greek folklore. Individuals born under this star sign are passionate, agile, and charming. Their potential drawback is having self-contradictory feelings at the time. One minute, they act emotional and sentimental, and the next moment, they turn out to be cold and aloof. However, it will require multiple efforts for them to entangle into the thread of love commitments since their persona is outward-bound.
When Does Gemini Season Start?
This third sign observes the movement of the sun between the period of May 21 to June 20, so this time frame is dedicated to Geminis. The season of Gemini impacts almost all the zodiac signs, especially Aquarius and Sagittarius. During this period, people feel a strong urge to socialize along with dreaming outside the edges. Gemini personality traits take account of exhilarating oomph and are willing to change to create room for a roller coaster of distinctive vibes.
Best And Worst Gemini Traits
Do you wonder what are the best and most awful Gemini character traits? Here, delve deeper into the persona of a classic Gemini to get a perfect understanding of their nature.   
Gemini Positive Traits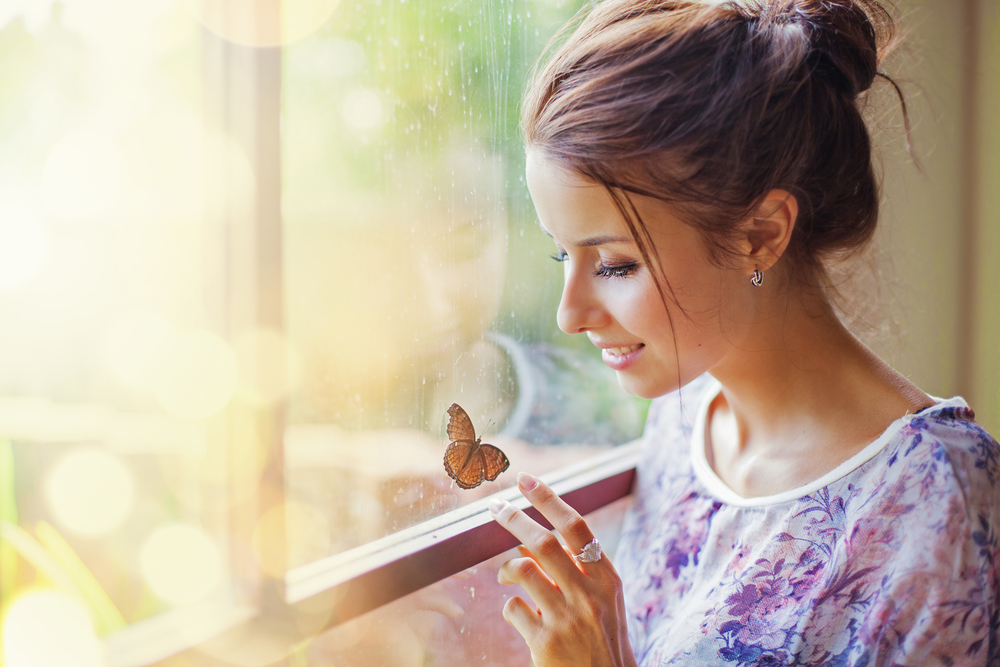 1. They Are Inquisitive And Curious Spirits
Geminis are naturally-curious and can't help but be inquisitive about everything. Hailing from the planet of communication, Jupiter, they have got an open mind with the ability to process information faster than any other zodiac signs out there. But the flipside to this is sometimes they can be nosy. No matter how much you try to hide your deepest secret, they will pry it out of you anyway.
2. They Are Social Animals
Yet another Gemini trait that makes them unique is their ability to mingle well with people. These highly approachable people will never miss out on a chance to interact with anyone. They are super enthusiastic and entertaining, which makes them good friends. These social butterflies are the life and soul of the party. Very entertaining and good with mixing people, they know how to make any gathering an enjoyable experience. You can actually count on them to get involved in your craziest of plans. There's never a dull moment with a Gemini.
3. They Are Versatile Souls
Geminis are versatile. They are quick to adapt to the energy of any room. Their soul is composed of flexibility and adaptability. They are able to move between social circles with grace and apparent ease, winning people over with their sly intelligence and quick wit. But their zeal to connect with people can sometimes get them into trouble for oversharing. Only because they have the ability to find themselves in the right place, right time situations because they are twinkle-toed, the universe somehow responds to them and lets them out smoothly.
4. They Are Brainy
The Gemini sign traits embrace inquisitive attitudes toward the world making them intelligent. They love to learn about new things going around. Thanks to their savior planet Mercury, they also know how to make use of their verbal skills to their advantage. They know when to act and hence the duality of nature. Since they are perfect communicators, they also have no trouble emotionally detaching themselves from situations.
Gemini Negative Traits
1. They Are Driven by Impulsivity
Their carefree personality is accompanied by a proclivity for impulsivity. As they are so flexible, they can change their minds in a heartbeat. They can get easily bored, so they like to keep things going on. There's no right or wrong way to think about a situation. They can't focus on things for a longer duration since they get discouraged quickly. Impulsivity can often make them land in a problem. Ironically, this will also cause them to get out of the problem in an impulsive manner.
2. They Are Two-Faced
Reflected by duality, the personality traits of a Gemini are not dependable. The individuals born under this sign will never hesitate in switching sides. They will always stand beside people who are bringing advantages to them and can quit if they find that their profit is somewhere else. Moreover, they won't be able to make decisions quickly and always remain perplexed between their feelings, emotions, and conclusions.
3. Intensely Moody
Because they are always stuck between two very distinctive personalities, Geminis are unwilling to get a hold of their emotions and undergo mood swings on a daily basis. From being a happy and jolly person, they can literally go gloomy in just a few minutes. The sudden mood swings are often documented as the bad traits of Gemini as they are reluctant to handle their emotions and often end up in disappointments.
Gemini Character Traits
Below are some common characteristics of Gemini-born people that should help you understand this sign better. Give them a read. 
Love And Sex
Gemini is that stellar personality known for their wise and smart pick up of words. When it comes to bedroom affairs, people who come under this sign can turn out to be kinky talkers and can elevate pleasure by talking dirty with their partner. They exactly know how to appreciate their partner in the bedroom even if their naughty prose is not as filthy as theirs. Being known as amazing kissers, folks with this sign are ace at oral sex and you will experience a lovemaking sesh that is as energetic as passionate. Moreover, they are known as curious beings who are ever ready to unravel different forms of sexual expression, so they are quite comfortable trying out new-fangled bedroom activities.
Friendship And Family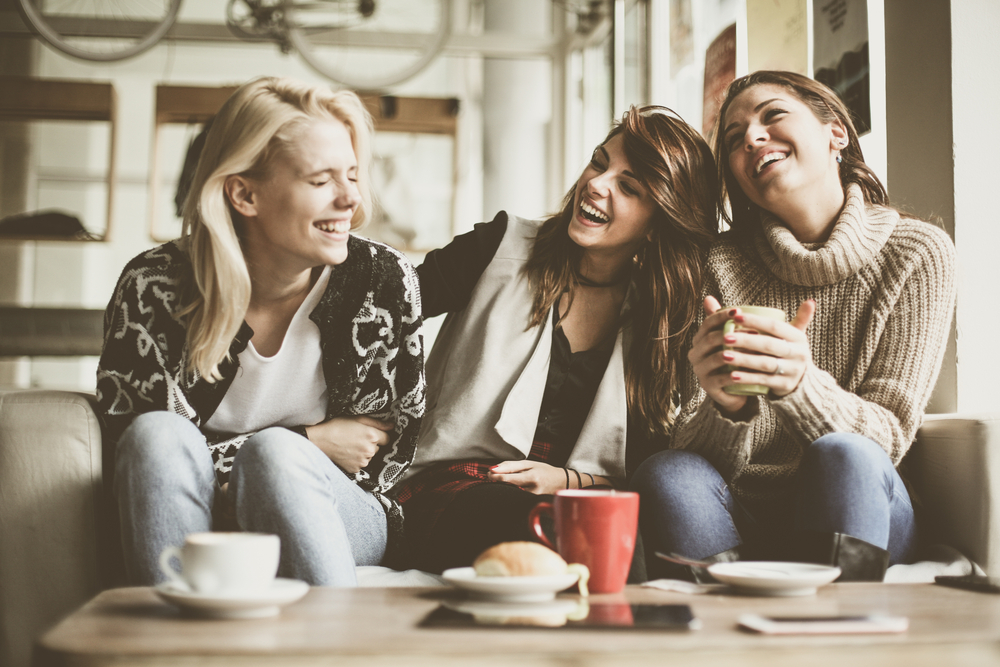 For a Gemini, Friends, and family are always their topmost priority. Gemini traits hold a bittersweet character, so people with this cosmic sign are someone who is not very expressive of their love and feelings, but they will certainly have your back during times of misery. To keep the bond light-hearted, these beings simply overlook the mistakes of their near and dear ones and always try to maintain warmth and comfort in the relationship. Since they are chatty, they never hesitate to speak up and take a stand for their loved ones.
Career And Business
Because of their curious, clever, and outstanding thinking capabilities, Geminis do exceedingly well in their career. They have the potential to guide people, which contributes to their effective leadership skills, so their professional relationships always escalate well. Additionally, their outstanding communication skills simplify their work while making them win the trust of others, adding up to their profession and business. When it comes to profession, the traits of a Gemini are finely coordinated with their zeal and enthusiasm, so they always thrive on their goals.
Advice for the Gemini Sign
Being an aerial sign, Geminis love to formulate close associations with everyone. This can sometimes make their bond struggle with their special ones. A vital piece of advice for Gemini people is to have certain confines so that they can provide adequate time to all the people they are surrounded with.
Influenced by Mercury, the planet of intellectuals, Geminis are stimulated by cerebral talks. They look out for the benefits and advantages and can swing to people who can provide them good paybacks, consequently, hurting the feelings of others, especially those who are profoundly connected with them. Another piece of advice for people with this cosmic sign is to stop manipulating others for their own needs.
How to Get Along with a Gemini
Though a part of Gemini traits clenches adaptability and enthuse, another chunk of their identity includes indecisiveness, so they are unable to take decisions quickly and always end up stuck in second thoughts when it comes to sentimental matters. Getting along with a Gemini can be a little overwhelming. Here is a list of clever ways that might provide you with enough assistance.
1. Excel at Toying
Gemini sun traits make them a pro at flirting since they are extremely great with words. Teasing them with smart and cheesy words might help you in attracting them to you. Try not to reveal your personality right in front of a Gemini and leave them curious to keep them excited.
2. Always be Open to Conversation
Being sociable and outgoing, Geminis are always on the lookout for partners who are great at communication. They appreciate people who are easy-going and can effortlessly blend in at any gathering while keeping people around them fun and laughing. You can also show interest in their gossip to get along with them super quickly.
3. Make Interesting Plans with Them
Their outward-bound soul can only be satisfied by random and cool plans. Take them out on a date and try to plan adventurous activities by thinking outside the box. Geminis can easily get bored, so don't ever bind them in lackluster doings.
4. Skip the Unexciting And Repetitive Schedules
Geminis embrace people who are filled with excitement and adventure. Enmeshing or following the same old repetitive schedule effortlessly kills the interest of a Gemini while making them restless and bored. If you want to keep their excitement alive, call for some new-fangled and interesting activities.
Who's the Best Match for Gemini?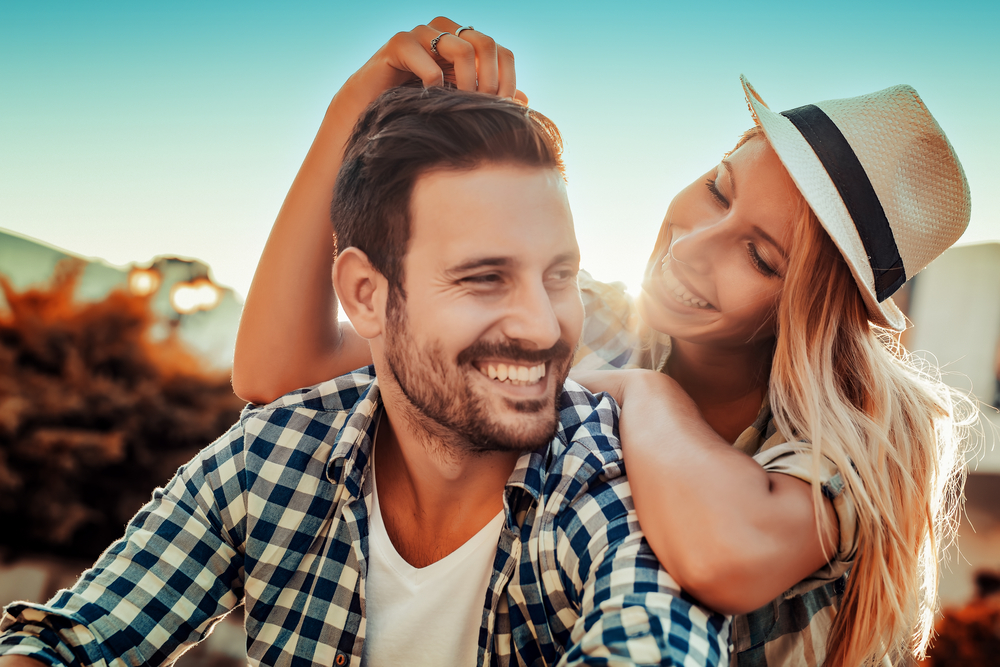 This twin zodiac sign possesses significant traits, and their personality has a decent compatibility match with earth and air signs like Aries, Taurus, Leo, Libra, and Sagittarius. Having a jovial and go-with-the-flow nature, these astrological signs complement well with the air sign Gemini, escalating each other's energy while keeping the relationships lightweight and joyous. When these pairs unite, they bring tons of ideas brimmed with creativity since they always stay on the same page and can clear out any dissimilarity without any chaos or hurdles.
Who Should Gemini Avoid?
Character traits of a Gemini forbear compatibility with water signs like Cancer, Scorpio, and Pisces. While water signs are always on the lookout for intense emotional connections, Geminis thrive on spontaneity, movement, and establishing social acquaintances. The floaty and chatty vibes of a Gemini are unwilling to couple with the emotional, intense, and fierce water signs, and end up creating grudges. Having different approaches and perspectives towards love and relationships, pairing with water signs can be extremely destructive and lead to hurt and wounds. Moreover, their poles-apart energy can also create a muddle in their lives, cluttering and hampering their personal and professional growth.
How to Attract a Gemini Man
Gemini man traits accompany well with a woman who has a life of her own and does not adore entangling into the gears of emotional stuff ever so often. Since Gemini men are all about going out of their comfort zone and curating new connections, they want a woman who can get a hook for their dissimilar personalities and go out of their way to understand their thought processes. Respect the decision of a Gemini man and try to win their trust with your loyalty and he will certainly ponder about you. 
Be flexible, and don't exhibit your persona as someone who is hard to get or abide by the rules. Take meaningful steps by deeply evaluating their emotional side, opinions, and feelings to escalate your individuality and worth in their heart. Moreover, give them thoughtful surprises and kinky texts, as these men truly appreciate such cute gestures. Making plans with their loved ones is yet another way to attract a man with this sign. For them, their friends and family are their utmost priority, and making an effort in getting along with their near and dear ones can make them crush over you.
How to Attract Gemini Woman
The conversationalist twins can be won with a personality that is straightforward, even-tempered, and laid-back. A Gemini woman can easily be drawn towards a confidant who is different and is keen to catch up on her social life. She doesn't like getting caught up in routines. So, filling her life with spontaneous thrilling pleasures can keep this femme fatale interested in you. 
Additionally, flirting can enhance your chances to be with her, as women with Gemini traits appreciate trifling texts that leave them wondering about the persona of their lover. Talking to them with intellectual topics is yet another way to sweep these women off their feet. Women with this zodiac sign admire men who have some aims and motives, so never be her constant back and forth. Show her that you have your own life and you can't be ruled over. Try to take the lead in your life and be conscious of your decisions to pin a Gemini woman.
Famous Gemini Celebrities
Prominent Gemini superstars at a national and international level including:
Angelina Jolie
Kanye West
Natalie Portman
Heidi Klum
Chris Evans
Johnny Depp
R. Madhavan
Paresh Rawal
Kajal Aggarwal 
These talented superstars have been winning hearts with their creative, kind, and super-talented skills. Their ability to maneuver, think, and communicate is fascinating.
So, if you are looking for someone to tittle-tattle a bit, Gemini's the one you count on. Gemini traits make them outstanding personalities that will always stand with you, no matter what. You can never get enough of this air sign. Individuals with this sign only expect and demand loyalty, and they will forever have your back, irrespective of the teething troubles you are in. Being an air sign, this sign is the most colorful sign in the zodiac, and its fascinating characteristics will attract you. Analyzing their uniqueness is one of the best ways to make a bond with a Gemini that is as powerful as intense.
ALSO READ: 8 Negative Traits of a Gemini You Should Be Aware of
Here's The Truth About Gemini Man and Cancer Woman Compatibility
Here's The Truth About Gemini Man and Gemini Woman Compatibility